Shiskine Golf Calendars - Isle of Arran
---
2017
SHISKINE GOLF CALENDAR - Champions' Edition
Here are all of the pictures (below) that
were in the

2017

edition - hope you enjoy them!



#12holes #12months #fun #linksgolf #Arran




---

For more information please email...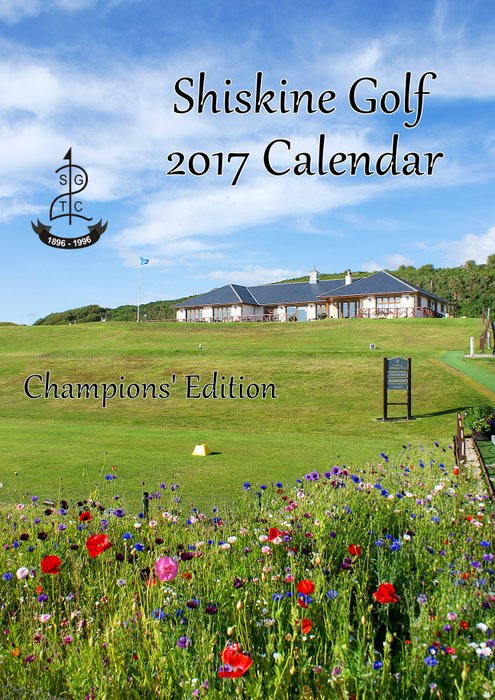 Front Cover


---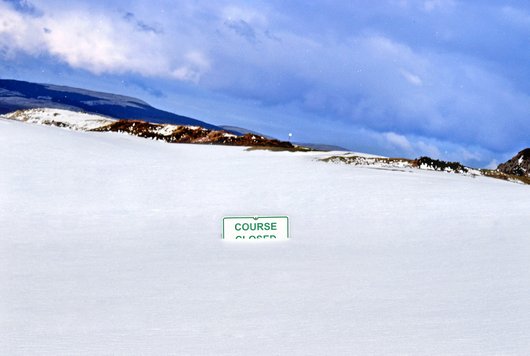 January - 1st Hole - Road Hole - 368 yards - par 4, SI 5


---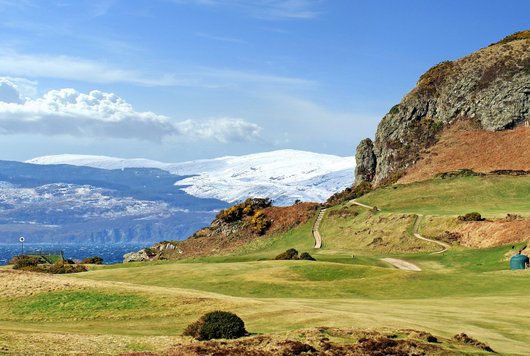 February - 2nd Hole (Twa' Burns) @ Shiskine
with snow on Kintyre in the distance
---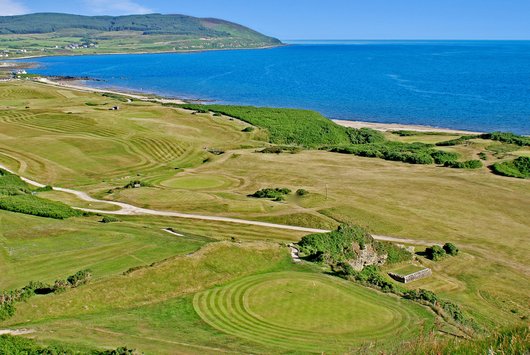 March - 3rd Hole - Crows Nest - 122 yards - par 3, SI 9
---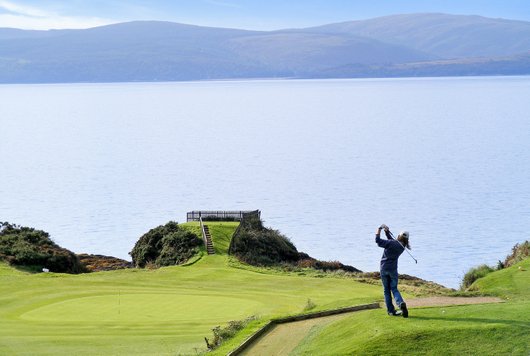 "Having negotiated the tricky Crows Nest the Shelf is an invitation for a perfect shot depending of course on the wind! Beware however of distraction from the magnificent panorama which lies before you."

- Pat Adamson,
April - 4th Hole - The Shelf - 137 yards - par 3, SI 11
---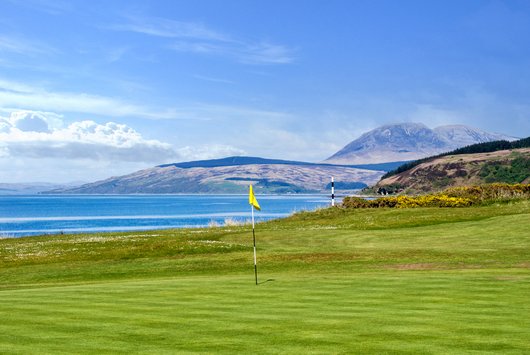 "The 5th medal tee is my favourite spot on the whole golf course.This is where you take a deep breath of the fresh sea air and look round the stunning 360 degree views. Then you face an intimidating tee shot, normally with a cross wind blowing you towards the sea. As tough a par 3 as you can find anywhere in the world - you can enjoy a huge sigh of relief when you walk off the green with your card still intact."
- David Tod
May - 5th Hole - The Point - 212 yards - par 3, SI 7
---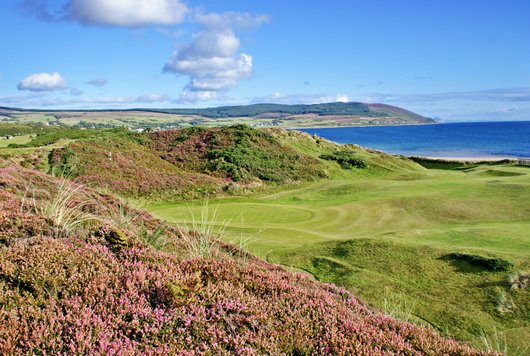 6th Hole - Shore Hole - 266 yards - par 4, SI 3
---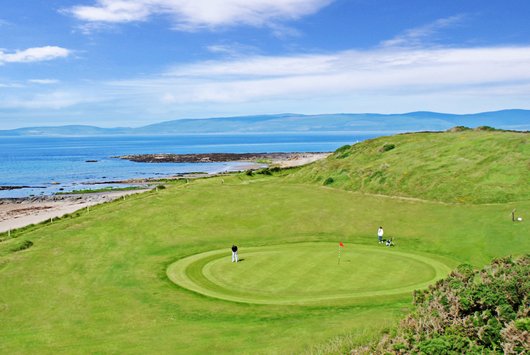 "Arrive at the 7th - 'the Himalayas' is my name,
but to conquer me, be at the top of your game!
If you land on the beach or up on the dune,
score a par or birdie, - you'll be over the moon!
This photo's deceptive, I look quite serene,
but it's the wind that's deceptive
- you could score fifteen!"
- Colin Allison,
7th Hole - Himalayas - 162 yards - par 3, SI 10
---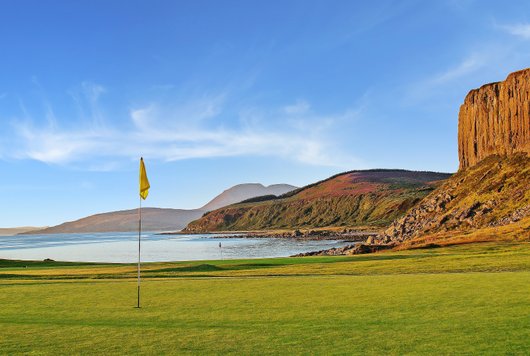 August - 8th green (Hades) with the Drumadoon cliffs
& looking towards the Kings Caves
---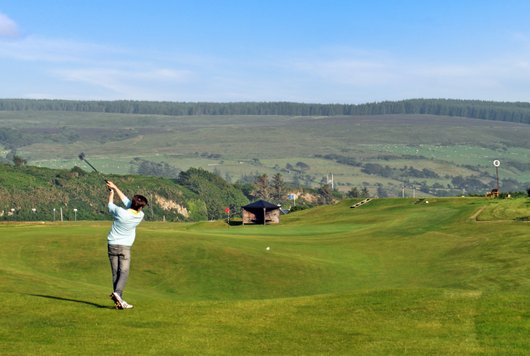 9th Hole - Drumadoon - 477 yards - par 5, SI 2
---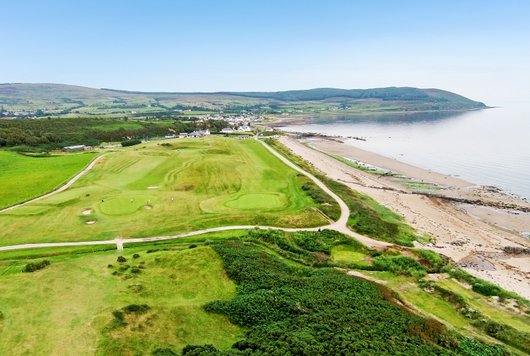 October - 10th Hole - Paradise - 150 yards - par 3, SI 12
"Standing on the elevated tee on a bright sunny day, it is paradise indeed with stunning views over the Kilbrannan sound. You can even see Ireland on a clear day. It looks as if you should make the green easily with your tee shot using a mid to short iron but with a very strong prevailing wind sometimes even a driver is required.
Avoid the bunkers at all costs!"
- Fiona Henderson
Many thanks to Alisdair Findlay for this superb photo,
taken from his drone.
---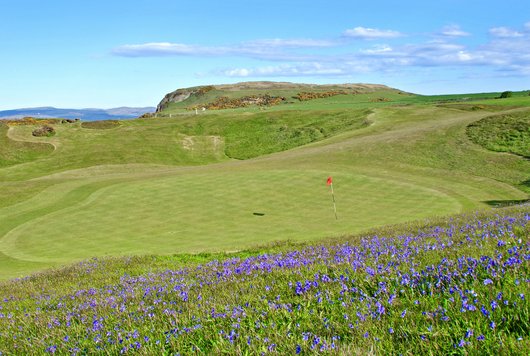 November - 11th Hole - The Hollows - 196 yards - par 3, SI 4
"Now you get to the tee, it's another par 3,
and a nice easy par is your hope.
But you better beware, Stewart's been out there
and he's put the pin on the slope.
Although he's been told, our green keeper is bold.
We've seen this happen before,
so try for your three, but just believe me,
you may have to settle for four." -
Willie & Elizabeth Kelso
---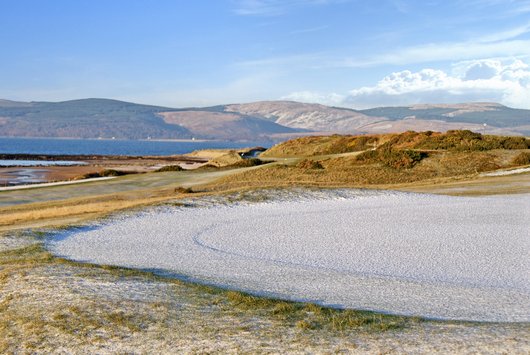 12th Hole - Kilmory - 120 yards - par 3, SI 8
---